The Brewers Hill project is a multi-stage redevelopment of one of Baltimore's most significant historic brewery complexes, the former National Brewery, home of National Bohemian and National Premium and the Gunther Brewery home to the Gunther, Schaefer and Hamms Labels. Located on 30 acres in Baltimore's Canton Neighborhood, it is just minutes from the heart of Baltimore and one block from Baltimore's active waterfront.
The overall Brewers Hill project totals over 2 million square feet of mixed use office, retail and residential space. Each building has its own nuances and offers a host of opportunities and tenant options. Obrecht Commercial Real Estate has transformed the former brewery into a thriving mixed use campus featuring traditional and new-economy Class-A-office space, retail shops, and residential units.
Overview
Brewers Hill lies at the intersection of Baltimore's two most desirable neighborhoods: Brewers Hill and Canton. Over the past decade, the rebirth of both Brewers Hill and Canton has created a community that is constantly growing and maturing, yet always maintaining the fun and free-spirited personality that accounts for its popularity.
The location of Brewers Hill provides easy access to all that Canton, Southeast Baltimore and downtown Baltimore have to offer.
Already one of the most dynamic communities within the City, Brewers Hill offers a unique opportunity to join a one-of-a-kind, mixed-use campus offering the best of all worlds: easy access to Baltimore's hippest downtown neighborhoods, combined with the magical allure of Baltimore's industrial and maritime past.
Brewers Hill is…
Close to O'Donnell Square, featuring numerous eclectic retail shops, eateries, and salons
Within walking distance of Canton Waterfront Park, Korean Memorial Park, Patterson Park, Fells Point and Little Italy
Adjacent to Collective at Canton anchored by Sprouts Farmer's Market, Sola Salon, Chase Bank and more.
Directly across Boston Street from Canton Crossing, home to Target, Harris Teeter, Old Navy, Mission Barbeque, Samos, Iron Rooster and dozens of other shops and restaurants.
Surrounded by more than 75 restaurants, pubs and eateries within 1-mile of the property
Served by five fitness facilities including Push511, Merritt Athletic Club, Club Tindeco Swim & Fitness, Crunch Fitness and Canton Club Health & Fitness Center
Nearby retail including The Can Company with a Safeway supermarket and more than 20 retail stores and restaurants; Harbor East with Whole Foods Market and some of the city's best retail shops and dining establishments; and the offerings of Baltimore's famous Inner Harbor
Only 10 minutes away from the downtown central business district, Harborplace, Camden Yards and Ravens Stadium
 Brewers Hill today
20 years ago the Brewers Hill was a blight – a distant reminder of two of Baltimore's landmark breweries, the Gunther Brewery and the National Brewery.
Today, Brewers Hill is a revived community with over 30 acres of office, residential, and retail space, all only a few blocks away from the marvelous Baltimore waterfront featuring over 85 businesses and 2,000  residents.
Over the past decade, the community has witnessed the development of four luxury apartment complexes, namely The Gunther Apartments, The Domain Brewers Hill, The Porter Brewers Hill, and Alta Brewers Hill, projects that bring over 1,100 residential units to the neighborhood, and is primed to bolster an already vibrant local community. Another 400 units are under construction and will be delivered by the Fall of 2022.
Brewers Hill is also home to over 85 successful businesses, including Canton Self Storage, TBC Advertising, PGDx, Cigna and Nexus Veterinary Specialists. The Brewers Hill Hub is Baltimore's most modern and comprehensive shared office space and is the preferred workplace of several large brands and smaller teams.
As for its local amenities, Brewers Hill is second to none. Brewers Hill accommodates a number of popular eateries, including Pasta Mista, Panera Bread, Five Guys and Di Pasquale's Italian Market. For a fine dining experience, Gunther & Co has firmly established itself as one of Baltimore's best restaurants. Just one block away from Brewers Hill, across Boston street, are many more places to shop and eat, including but not limited to Target, DSW, Nordstrom Rack, Iron Rooster, Chick-fil-A and Mission BBQ.
Whether you are looking for a place to live, bring your business to, a quick lunch or workout, or simply spend a casual night out, Brewers Hill is the place to be. Join us and become part of Baltimore's fastest growing and most fun community!
National Brewery history
One of many local breweries before Prohibition, the National Brewing Company grew to dominate Baltimore's brewing industry after the end of World War II with its best-selling "National Bohemian" brand. It was during the period after World War II that the National Brewing Company, its advertising, and its products became part of Baltimore's folk culture. During the 1940s the brewing company added a first to their corporation, the introduction of the nation's first six-pack. This lightweight, portable, six-pack changed retail distribution patterns and facilitated home consumption. Also contributing to its regional success was the famed one-eyed mascot, "Mr. Boh" who first appeared on bottle labels in the 1930s. Although National remained the largest brewery in Baltimore, its capacity was less than a quarter of that of the large Midwestern breweries. Due to this, National had to succumb to larger competitors and closed its doors in 1978.
Gunther Brewery history
Dating back to the late 19th century, the Gunther and Natty Boh breweries represent the long evolution of a once burgeoning industry that was closely linked with Baltimore's dominant German population. Gunther Brewery George Gunther, Sr. began his brewing career in Baltimore with the Gehl Brewery and took it over in 1880. After a fire in the brewery, Gunther built a new brick brewery in 1887 and continued the firm until 1899 when he sold his operation to the Maryland Brewing Company, the brewing trust.
Because he agreed not to brew under his name, Gunther's reentry into the industry with a new brewery required him to use his son's name when he established a new firm. The George Gunther, Jr. Brewing Company was erected in 1900. Predicting the end of legal alcohol, the company formed the George Gunther, Jr. Manufacturing Co. in 1919 to produce near beer. Upon the end of Prohibition, Gunther got back to brewing and proceeded to expand his operation all along O'Donnell and Conkling Streets. Gunther Brewing Company, while outwardly successful, became one of the breweries to be swallowed up by a larger firm, Hamm's Brewing Company, in 1960. Consolidation continued as F.& M. Schaefer Brewing Company bought Hamm's in 1963. Schaefer preserved both Hamm's and Gunther's main brands until the brewery was closed in 1978.
About the Developer
Obrecht Commercial Real Estate, Inc. is a full-service development firm specializing in the redevelopment of older industrial and commercial properties. The Baltimore-based and family-operated company acts as developer and property manager for its own properties as well as for other owners. For more information on the company contact:
Obrecht Commercial Real Estate
3600 O'Donnell Street, Suite 960
Baltimore, MD 21224
410-327-4040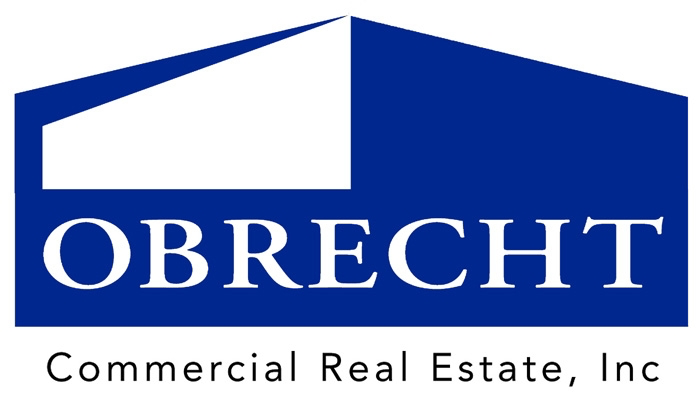 Got too much stuff?
Canton Self Storage offers a variety of affordable storage solutions located in the heart of Brewers Hill.
We are easy to find.
Just off of I-95 and I-895, we couldn't be easier to find. Scour the horizon for the one-eyed Mr. Boh and you've found us!